Happy New 2021 Year to everyone!
Please welcome Beand New Golden New Year Countdown for holiday season 2021. Elegant design, magical atmosphere will give unforgettable emotions for the last minute of this year! Give Your Midnight Party a Unique style. Celebrate the New 2021 Year's Eve with a personalised modern countdown clock. Easy and Fast (one touch) Color Control system. 11 (possible to add more – the structure is modular) Media Placeholders for Your own city or personal media files are prepared (Put Your Video or Photo inside): Replace Text, logo and hit Render! Simple as 1,2,3! Good Luck.
We Wish You a Happy New 2021 Year! Be creative and feel free to experiment with the NEW FAST & EASY color system! Contact us, if you need customization service or have some questions about this product.
 
This Template is Perfect For:
Christmas & New Year Event, Countdown Clock, New Year Midnight Event, Xmas Party, 2020.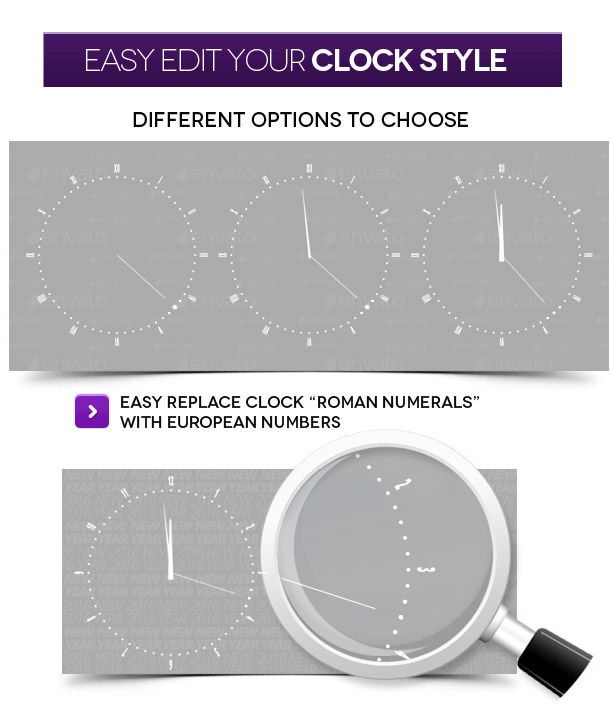 Description:
Modular structure of the template. Combine parts easily. Increase / Decrease the size
NO PLUGINS NEEDED
11 (can be extended easily) Media Placeholders for Your City (or Party) Photo/Video and 20 Text Placeholders already prepared for Your message!
SoundFX are Included
After Effects CC14-CC20 and above
Universalized Expression was used for All After Effects Languages
Duration – 01:35 sec, but can be easy increased or decreased
PDF user guide is included
Video Tutorial is free for all customers

* Audio is NOT INCLUDED, only for the preview.
Download Background Music here:
 
Music is created by one of the greatest Audiojungle Author –"KALKOUSKI". If you like this music you can get it here:
Download Free Font here:
 
Exo
Open Sanse
BEBASNEUE
Blacksword
Novicentowide
Arial
 
Licence Information:

If you liked this video, place Like, share with friends on social networks and leave your opinion in the comments. Join Us and receive fresh News, Templates and Updates every day!